OUR TEAM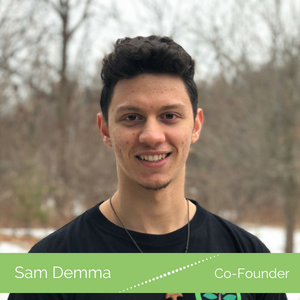 Sam is a 19-year-old passionate professional speaker, avid reader, LOI connector, and co-founder of the social enterprise, PickWaste. He was named one of the top 25 under 25 environmentalists all throughout Canada. He is currently studying at the University of Toronto, completing a double major in Environmental Studies & Political Science.
He strives to spread a simple but powerful message, that small consistent actions will lead to massive change. But his ultimate goal is to inspire the younger generation to take small consistent actions towards their own dreams and goals. He is an advocate for social entrepreneurship and will not stop pushing his agenda until he spurs others into action. He believes that youth hold the power to change the world, but they must realize this potential and act upon it now! 
When Sams not picking up garbage or speaking at schools you can find him in a library reading, at the gym, or spending time with his family. Being European he has a HUGE close-knit family and wouldn't trade it for the world. Growing up he was a serious athlete, but unfortunately, injuries took him out of athletics when he was in grade 12. A blessing in disguise because that is what lead to PickWaste!
He loves connecting people, chatting about innovation, world issues, the environment and activism. Feel free to reach out to him and chat.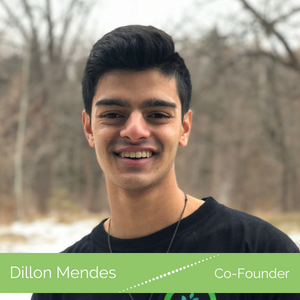 Dillon is a 19-year-old social entrepreneur, passionate professional speaker, Analyst at Deloitte Canada, Co-Founder of PickWaste, as well as 1 of the Top 25 Environmentalists in Canada Under 25! He is currently studying at the University of Waterloo, Majoring in Finance and Accounting, and minoring in environmental studies!
His message is to empower the youth to unleash their potential to make a change in society by committing to small consistent actions! Dillon has a huge passion for innovation and sustainability and he believes that is the future of this world. He is a co-op analyst and Deloitte Canada working in the Risk Advisory line of service. He is the Strategic Regulatory And Financial Risk group focusing on helping clients mitigate their risk while becoming more sustainable! 
When Dillon is not speaking in front of large crowds/picking up garbage he enjoys working out, meditating, spending time with family and listening to podcasts! 
Throughout high school he always wanted to study business, when he got into his competitive business program, he did not feel overjoyed! He connected the dots looking backwards, and found out that business was an interest, but his passion was sustainability! He is now combining the two with working at Deloitte, minoring in environmental studies, as well as leading CSR events with PickWaste!
---
TEAM LEADERS
---
BOARD OF ADVISORS